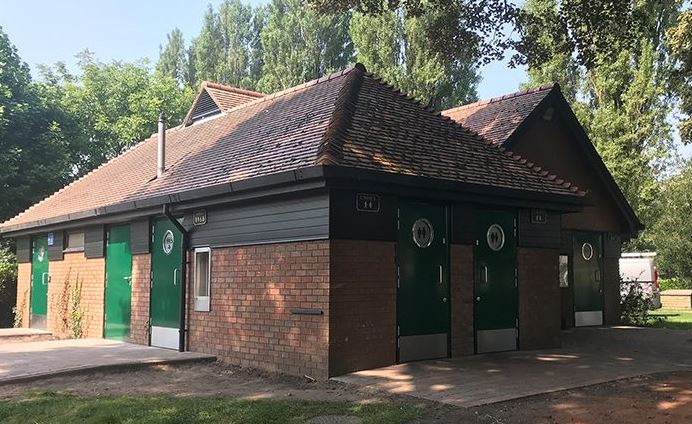 The toilets in Castle Park have been in need of an upgrade and thanks to funding from the Borough Council, they have had a thorough makeover.
The new toilet transformation includes the town's first-ever Changing Places facility – an assisted accessible Closomat Palma Vita wash and dry toilet with a height-adjustable changing bench, hoist that moves across the room and its own coded door access.
In addition, the new facilities will have longer year-round opening hours, individual unisex cubicles with automatic WC with warm water washing and air drying functions; plus baby changing, disabled access toilets and an outside re-fill drinking water station.