---
Access Control to Public Toilets
By integrating modern access control systems to your public toilets, Healthmatic can introduce significant benefits to the longer term management through reduced costs, potential revenue and greater control.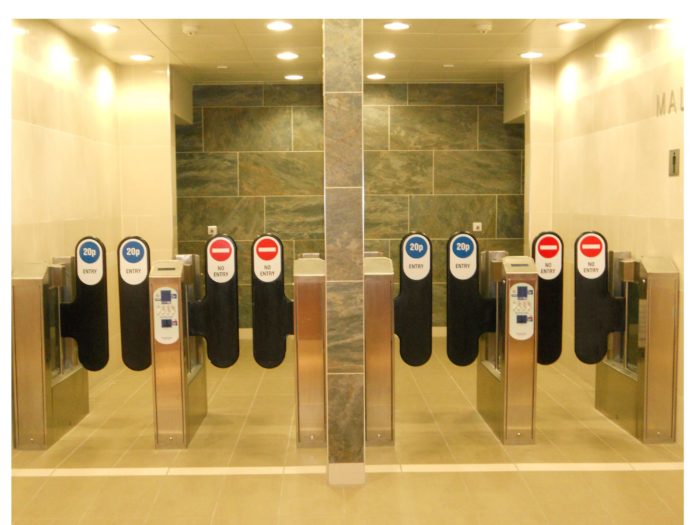 The benefits include:
Efficient opening and closing control. This can be done using simply automated systems, which will have a very rapid payback and give more flexibility and reliability to opening hours.
Reduce anti social behaviour.
Contactless entry management can both raise revenue and control who gains access.
Charged access systems can significantly contribute to the running costs of the toilet.
Access control for Public Toilets can be acheived using different approaches depending on the situation. All our equipment integrates with our audit and control system for toilets – HM Control.
Doors: We install or replace hundreds of doors into public toilets every year, typically adding automatic timed open/close, and often, some method of charging for access.
Door Access: We install about 75% of our doors with some form of access control. In most sites we fit Contactless access, using an RFID reader. This can either take a payment, or allow access for a card holder. Some customers retain coin access, while others prefer a combination of coin and contactless access. Our contactless partner is Nayax, which is the system used in the majority of vending systems.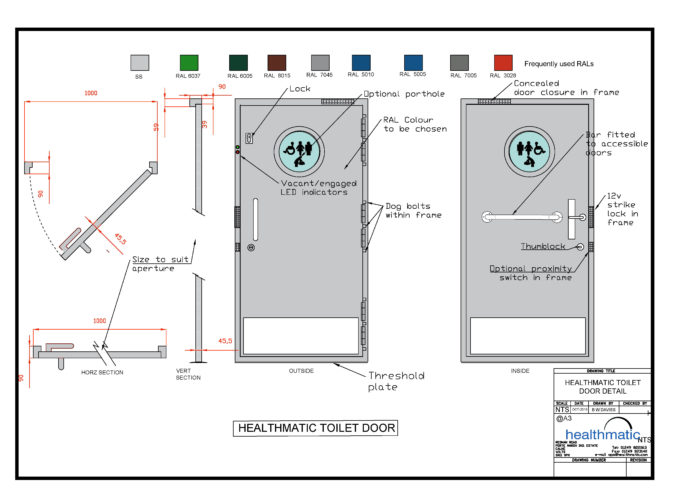 Paddlegates: These are installed in busier locations, where revenue raising is a key part of the management strategy.
Timed Access: You can retrofit automatic timed open/close systems into traditional toilets. This can save significant money on labour costs to manually lock and unlock the main doors.
Radar: In the past, most DDA accessible toilets used a Radar key to control access. However the Radar key has become much abused, and although it is a relatively simple job to install the system, it does not control access that well anymore.