Download the Healthmatic Public Toilet App for details and locations of your closest public toilet.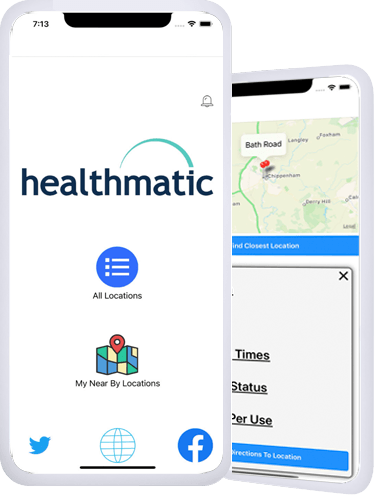 This Healthmatic App contains the details and locations for the public toilet facilities operated by Healthmatic on behalf of local authorities.
The details are listed by region and town or city for ease of use. A location map is included which allows you to navigate to the nearest facility and provides information for opening hours and charges if applicable.
The app is updated regularly with information and new facilities and important information can be shared and updated in an instant. The app also includes information on the opening and closing times of your local facility and any other information when necessary.
---
TO DOWNLOAD THE APP:
Open your camera on your phone and scan the below code until a popup appears, then tap on that popup and install the app using your app store.

App size: 39.4MB
Everything from Public Toilets to Counters and Access control is available from Healthmatic. We have over thirty years of experience in managing public toilets and working with public authorities. Our aim is to help you improve your public spaces for your constituents and community. Every project we undertake is bespoke and we work with each individual client to ensure we are installing the correct facilities, in the correct space for each toilet or building we install. Our footfall, bicycle, and car counters also help to ensure that you are installing the correct facilities and give you the data you need to make informed decisions.
Find out more about the services Healthmatic offer – click here.