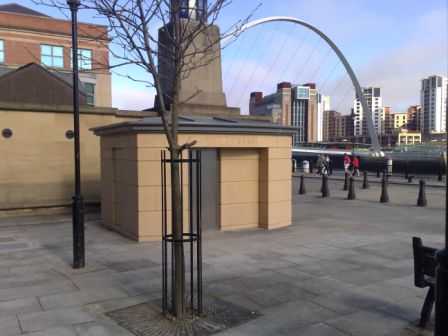 Budget 2020 – what does it mean for your local loo?
It may not be high on everyone's list, but the thing we're always keen to hear about is the way the budget will affect public toilets! This year has seen some really exciting updates for the world of public loos. After years of cuts and austerity have left us with only one public loo per 15,000,000 people, and even less for disabled toilets. Read on to find out why we're so pleased to hear about these updates.
Business Rates Break for public toilets
"Business rates public lavatories relief – The government will bring forward legislation as soon as possible in this session to provide mandatory 100% business rates relief for standalone public lavatories in England from April 2020."
This is an exciting development, it will enable Councils to provide public toilets, without the burden of paying business rates. For many Councils, Rates represent up to 20% of the annual costs of operation. For you and me, that means more places to go, when we need to go!
Changing Places Fund
"Changing Places Fund – The government is determined to see greater provision of Changing Places toilet facilities in new and existing buildings. These facilities are designed to provide sufficient space and equipment for people who are not able to use the toilet independently. Following on from a consultation in 2019, the government will change building regulations guidance by the end of this year to mandate the provision of Changing Places toilets in new public buildings. The Budget also confirms that the government will launch a £30 million Changing Places Fund, working with the Changing Places Consortium and others to identify those sectors where we most need to accelerate the provision of such facilities in existing buildings."
The battle for more 'Changing Places' facilities has been hard fought and finally has the backing of our Government. This is great news for inclusion as it means that more people will be able to head out and enjoy our towns, cities and countryside, with less concern for where they will find a public toilet.
As a company, we welcome the recognition of the importance of more public toilets and more accessible public toilets. We look forward to supporting many more councils, businesses and others in the building of these exciting new facilities.
March 12, 2020 6:58 pm