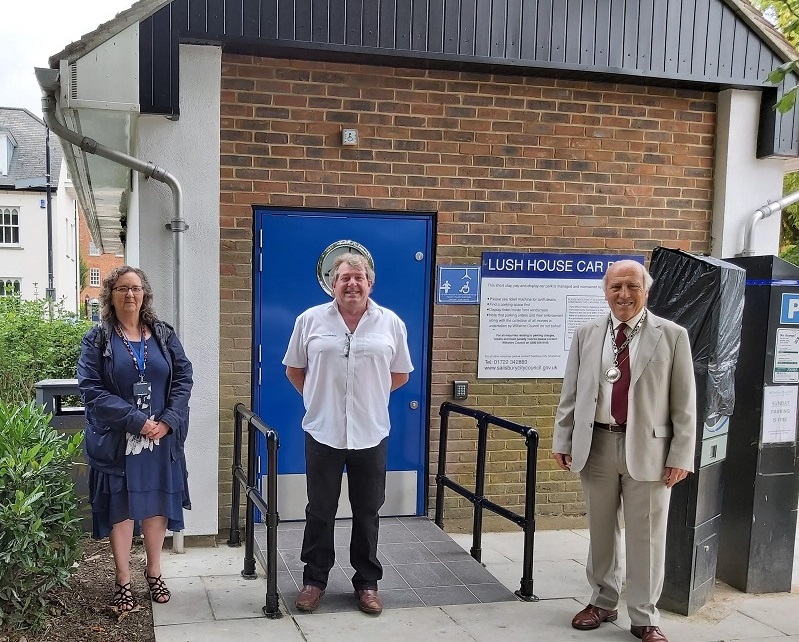 Lush House Public Toilets now open with Changing Places Facilities
Lush House Public Toilets, at the entrance of Queen Elizabeth Gardens, are now open following a major refurbishment. Salisbury City Council has worked with Healthmatic to add a fantastic Changes Places facility which is available for people whose needs cannot be met by standard accessible toilets.
Facilities have been added such as a height adjustable changing bench, a full room covering ceiling hoist, an adjustable sink, a peninsular toilet and a privacy screen. We have also ensured that there is enough space for a powered wheelchair or multiple carers. Over a quarter of a million people need access to a Changing Places, including those with profound and multiple learning disabilities, motor neurone disease, multiple sclerosis, cerebral palsy, as well as older people.
This new facility for the city can be accessed by calling a number (found on the door of the Changing Places) and requesting the door access code. By limiting access to just those who need this facilities, we hope it will be kept in good condition for all those users. These facilities will be free of charge.
The other cubicles at Lush House Public Toilets have also been refurbished with new Wallgate toilets and handwash units. These toilets have a 50p charge.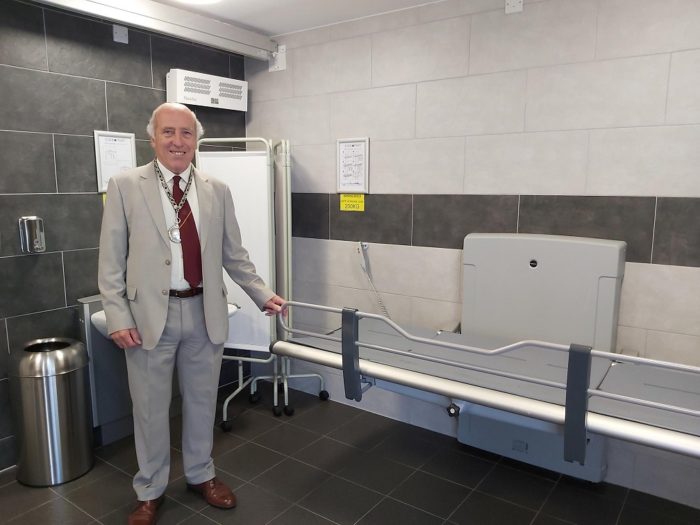 The Mayor of the City, Cllr John Walsh said "I am delighted with the addition of Changing Places at the Lush House public toilets which will be a great benefit for those who are unable to use standard toilets. This is a fantastic facility for Salisbury and we hope that this will give people with complex needs the opportunity to relax and enjoy their visit to the city."
Click here to view further information about public toilets in the city: https://www.salisburycitycouncil.gov.uk/responsibilities/public-toilets
July 27, 2020 11:21 am