City of York Public Toilets – Case Study
City of York Council were experiencing challenges with 9 public toilet facilities, including Coppergate, which is located close to the Fenwick Shopping Centre, right next to Clifford's Mount, a very popular tourist destination. The toilets are also just a stone's throw away from the Jorvic Centre – another busy York attraction.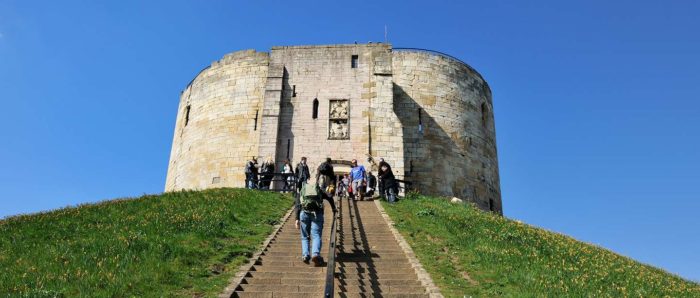 A vital provision for local residents and visitors alike and busy all year round the facilities were generally outdated, in poor condition and suffered from serious anti-social behaviour issues, which regularly made the local news.
In 2014, City of York Council employed Healthmatic to overhaul the traditional toilets, installing modern equipment and completely refurbishing to modern standards. This included establishing a number of Direct Access Locations, decreasing the opportunities for anti-social behaviour and optimising the cleaning and maintenance regime.
The final site refurbishment was completed in 2019 at Coppergate. The results of which have met with overwhelming approval of the public. Regular compliments are received commending both the facilities and the dedicated Healthmatic Team who service them. City of York Council and Healthmatic continue to work in close partnership to deliver a consistently high level of customer service to the residents and visitors of York.
"Coppergate is one of the main toilets in York City Centre, it is located adjacent to one of the largest car parks in the City making this, alongside our Silver Street Toilets, one of the busiest toilets in York.

The toilets had been refurbished since they were built in the 70's/80's and we approached Healthmatic to look at refurbishing both Coppergate and Silver Street as they are our business partners for the Public Toilets in York.

We worked together to successfully receive money for a capital project to refurbish both facilities, Healthmatic agreed to carry out this work as close to cost as possible as the refurbishment would see an improvement to the facilities and enable their staff to deliver a far better experience for users of these going forward.

When the toilets were opened, the results far exceeded our expectations, the facilities were brought right up to date and our customer complaints disappeared overnight. The feedback from the public has been very complimentary and the Council feel the capital money has been spent well in improving both sets of toilets."

Dave Meigh – Operations Manager, City of York Council
Interested in updating the public toilets in your local community?
May 11, 2020 11:23 am