4 Things to Consider When Installing a Changing Places Toilet
Over 250,000 people require a Changing Places toilet in order to get out and about and enjoy the world as others do. Sufferers of profound and multiple learning disabilities, motor neurone disease, multiple sclerosis, cerebral palsy, and many others find it difficult to use standard toilets and even disabled toilets as their needs are more varied and complex. A Changing Places public toilet may have more space and different equipment such as a hoist, adjustable changing bench, and other specialised pieces of equipment.
Changing Places toilets are an essential part of the UK public eco system but currently there are not nearly enough installed across the UK. If you're considering one for your local area, here are our key points you need to consider before installing one.
Cost of Changing Places Toilets
The most major factor to consider when looking at installing a Changing Places facility is the cost. These facilities are a lot more expensive to install and maintain than a regular public toilet which can be off-putting for some. However, there are several grants and funds available to contribute towards this cost as this is such an important resource for the community, so don't be put off by the expense. You can find out more about available funding here.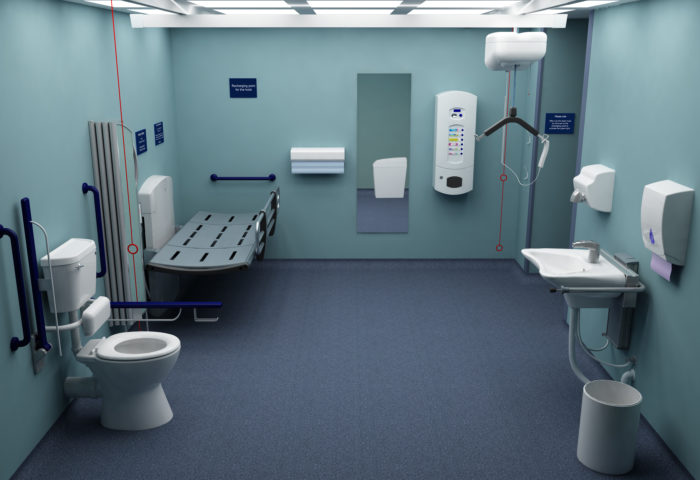 Location
Finding the best place to install your Changing Places toilet is also a potential issue. There needs to be enough space to install a large enough facility, close to water and mains electric lines and most importantly it needs to be accessible. This means installing close to transport hubs, large car parks, and preferably within close distance of local attractions. This can be a big ask for some areas, but these are important considerations.
If space is a potential issue for you, you can always consider a 'Space to Change' public toilet. These toilets bridge the gap between accessible toilets and Changing Places toilets. A Space to Change toilet offers the opportunity to renovate or install a public toilet that is slightly larger than standard, allowing enough space for wheelchair users but also including an adult-sized changing bench and hoist. These are a good option to look at if having enough room is a concern for your area. You can find more information on Space to Change toilets here.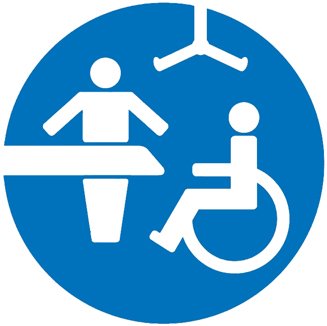 Access
When installing your Changing Places facility, you need to consider how users will access it. There are several different routes you can take, each with their own merits and foibles. RADAR keys are a common choice but as any disabled person can purchase a RADAR key, this may not be suitable for the specialist equipment that a Changing Places facility has inside. Healthmatic would recommend a combination Call Centre and Keypad approach. This means that people wishing to use the facility would telephone a call centre in order to obtain the correct combination for the keypad. This means that only people with appropriate needs would be accessing the facility, reducing the risk of vandalism and damage.
Maintenance of Changing Places Toilets
Once your Changing Places public toilet has been installed, you need to think about the long-term implications of a facility such as this. Cleaning and maintenance of a Changing Places facility can be a larger undertaking than it is for a standard public toilet. For example, Changing Places facilities equipment must be inspected every six months in order to comply with the LOLER (The Lifting Operations and Lifting Equipment Regulations 1998). Healthmatic have many years of experience in the specialised cleaning and maintenance of Changing Places toilets and can offer you an excellent contract that will ensure your facilities stay up to date, safe and clean for all those that use it.
---
Installing a Changing Places facility can be a great improvement for any area, allowing it to be open to far more people and providing a much-needed resource for those with additional needs in your local community. Healthmatic can help to guide you through the process of finding the best area for your public toilet, how to ensure that your installation has everything it needs and ensuring that the facility passes inspection every time. If you're considering how a Changing Places facility will improve the lives of thousands of people in the UK, contact us now.
January 7, 2021 11:21 am