Maintenance
---
Public Toilet Maintenance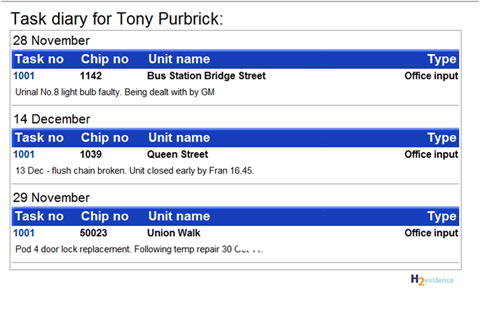 Healthmatic service and maintain many different types of toilets throughout the UK and Ireland. Our team of engineers, based strategically around the country, manage not only our own installations, but a range of council built and other toilet manufacturer's public toilet, restroom and bathroom maintenance.
The service provided can range from as simple as a once a month visit through to a full twenty four hour reactive call out service. In each case, our engineer can provide a full audit trail to the client of time spent on site, activity and parts used.
Most of our toilets are installed with full cleaning and maintenance contracts. This is not mandatory is highly recommended and ensures your new toilet building is maintained in its best condition.
The main issues confronted by our workforce every day are vandalism and other anti social behaviour. By circumstance, through 20 years of experience, we have become experts in the field of control and management of this difficult aspect of public life.
Most of our toilets are linked by modem to our central management system. This allows our controller to identify issues and problems with toilet immediately, often before the public has become aware of them. Our aim is to inform the client of any problems, how long they will last and what we are doing about them, within four hours of a problem occurring.
April 1, 2019 5:21 pm