The popularity of cycling and the need to quantify this as more money is invested in bike routes and paths has driven the development of bike counting systems onwards over the last ten years.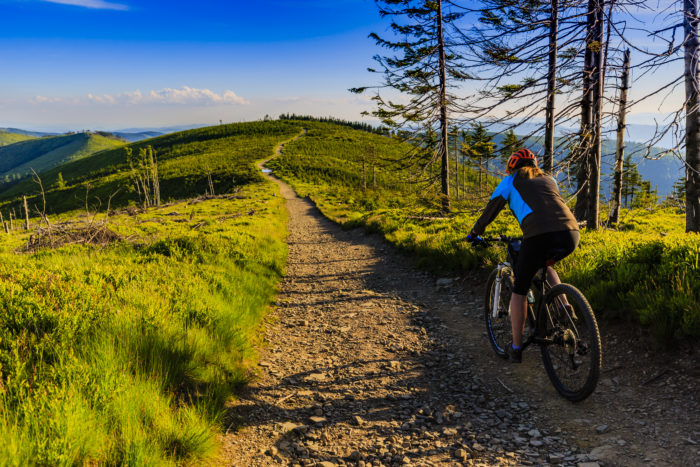 As with people counters, we have two main approaches to counting bikes in outdoor locations.
Magnetometers
Magnetometers, which are basically an electric sensor under the ground, are accurate, and work best within pinch points. It is possible to overcome width issues by fitting several magnetometers across a bike path but costs build and accuracy drops as the width increases. There is potentially a higher cost in the installation of these as they are fitted below ground, but longterm, if the ground is stable, ( eg tarmac or equivalent) it will last for up to 10 years.
They can be combined with a pair of PIR sensors to identify the direction of travel of the bikes.
Radiobeams
We also use RadioBeam technology to identify bicycles, and this is very effective on rougher terrain where a magnetometer is likely to be disturbed in the ground. The beam can be set across a path, bridge or gateway and accurately identify numbers and also directions if necessary.
Communications
All counters will be linked to a communications system which will then send the data to the Data Centre and then displayed to the client via the web portal.
Compatability
Bike counters can be combined with both people and car counters across paths up to 6m wide.
Please email us or call us on 01249 822063 for further information.